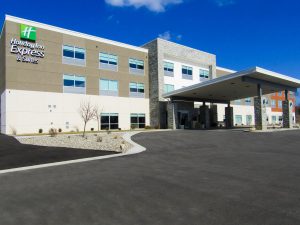 SSC Construction is a construction company, with 20 years of experience in the field we know our way around your construction site. We founded the company because we know the complication of a new project may be overwhelming.
Our goal is to make the experience as smooth as possible. We provide a number of services which are outlined below on this page. Some include descriptive progress reports, projected construction timelines (updates), and expense reports. We mold our practices to make your transition from new to completed project as seamlessly as possible.
Pre Construction
SSC Construction believes the amount of effort put forth prior to the start of construction, during what is commonly referred to as the preconstruction phase, has a direct result on a project's overall success. Clearly understanding the owner's goals, dreams and creating a plan to implement them is very critical in achieving any level of success. Early involvement in a project provides a unique opportunity for SSC to offer its expertise in the key decision making process and along with the knowledge of the design team and the guidance of project ownership, help shape the project and ensure the highest level of success.
SSC has experience in providing preconstruction services to a wide array of clientele. SSC has experience in providing preconstruction services to a wide array of clientele.
Coordination of Construction Documents
General Contractor
As a general contractor, the staff at SSC offers the highest quality of construction services. SSC has developed highly effective management systems for staffing, scheduling, cost & budget control, and reporting functions during the construction phase that are proven administrative tools and essential for the on-time, on budget delivery of complex projects. We will seek to define every detail of your construction project, while selecting the most qualified subcontractors to perform the work. Our project managers and superintendents will strive for quality results, while closely monitoring your construction project budget and schedule.
Scheduling
Value Engineering
Construction Budgeting
Coordination of Construction Documents
Value Engineering
Construction Budgeting
Coordination of Construction Documents
Construction Manager
Throughout all the stages of the project including design, bidding, construction, and opening stage we will act in your best interest to ensure that your project is on the right track. The construction management approach allows you to provide input during the design phase resulting in a more realistic budget and schedule for your project. In addition, you are part of the team that chooses who will perform the work on your construction project.
Design Build
As Design Builder, SSC Construction plays a central role in the architectural planning as well as the actual construction. SSC will bring our experience and architectural resources into the early planning phases of your project. This allows the planning more realistic budgets and schedules during the pre construction phase.
Hotel Construction
Hotel Construction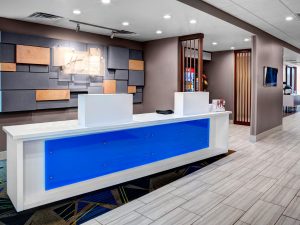 SSC Construction has been meeting the renovation, design-build and construction needs of the hospitality industry for decades, having built or renovated over one million square feet of hospitality space across the country. With this level of experience, SSC Constructions deep understanding of the industry has consistently positioned us among the top hotel contractors in hospitality construction and renovation industry.
Contactus to learn more about how SSC Construction can meet your design-build or construction management needs.